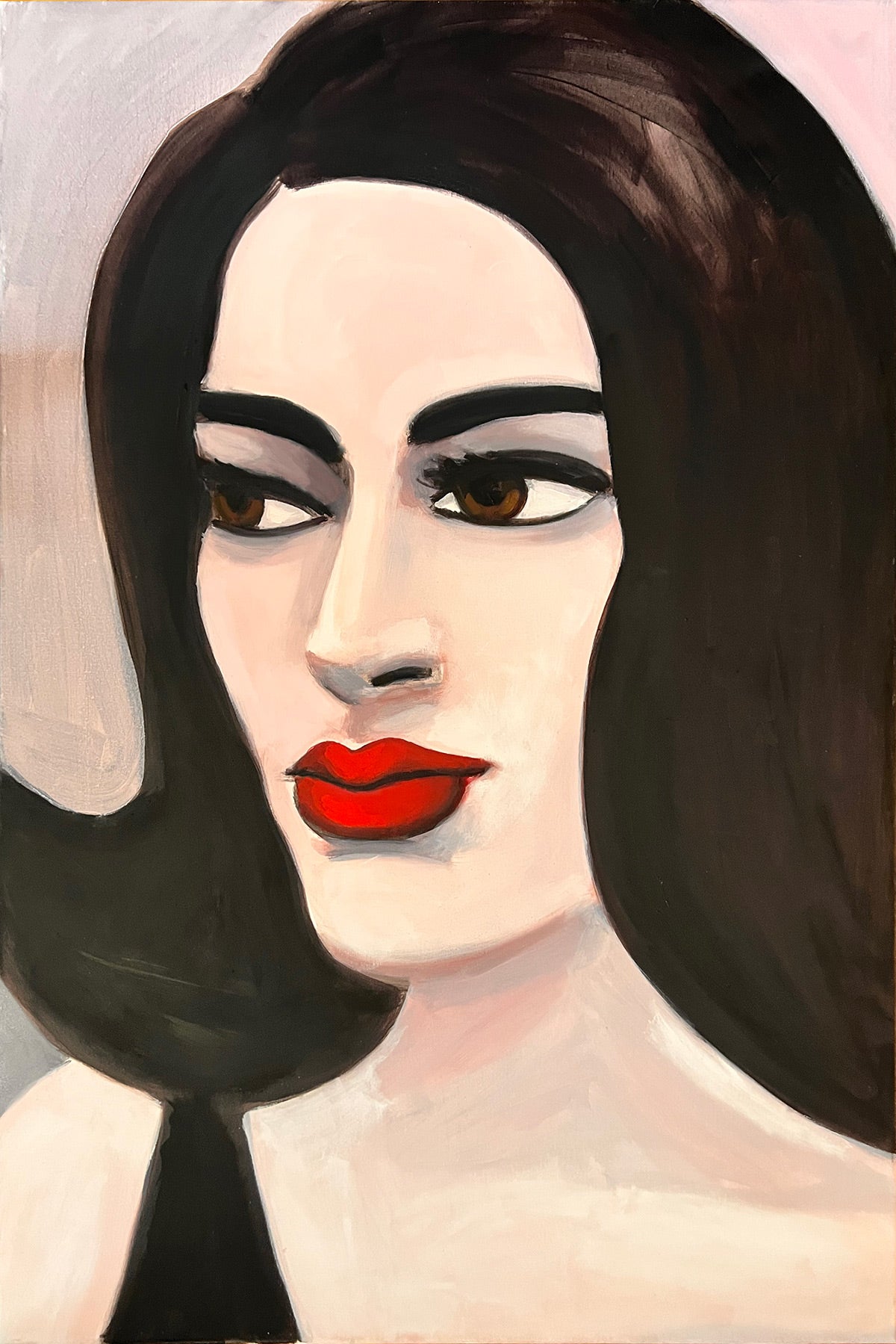 The Brand
Poppy King - her new brand carries on the principles she has never wavered from using only art, music, film and literature as places from which to surprise and delight the customer with lipsticks that inspire the mind and feed the soul as well as make you look wonderful.
She has never used any imagery of standardized beauty, models or celebrities in her marketing of lipstick in 30 years and in her new brand the commitment continues to ignite people's imagination inside them via art rather than aspiration via models.
Each of her special lipstick creations has always been accompanied by original collectible artwork …for her launch Original Sin she has chosen a work from an artist @Maureen Dougherty featured on the beautiful card that comes with the lipstick.
Seen here is a portrait of Winona Ryder, a complex icon in her own right to represent Eve.
Every story will have a new artwork connecting lipstick to the world of art as much as beauty.
She is also hoping to be the first social media lipstick campaign in the world that features only actual users of her lipstick styled however they wish to show off the lipstick, rather than models…she is inviting everyone to send In their picture to be featured on Instagram @poppykinglipstick
Changing hearts and mind one lipstick at a time this is brand is about the possible and not the probable. Happy discovering.