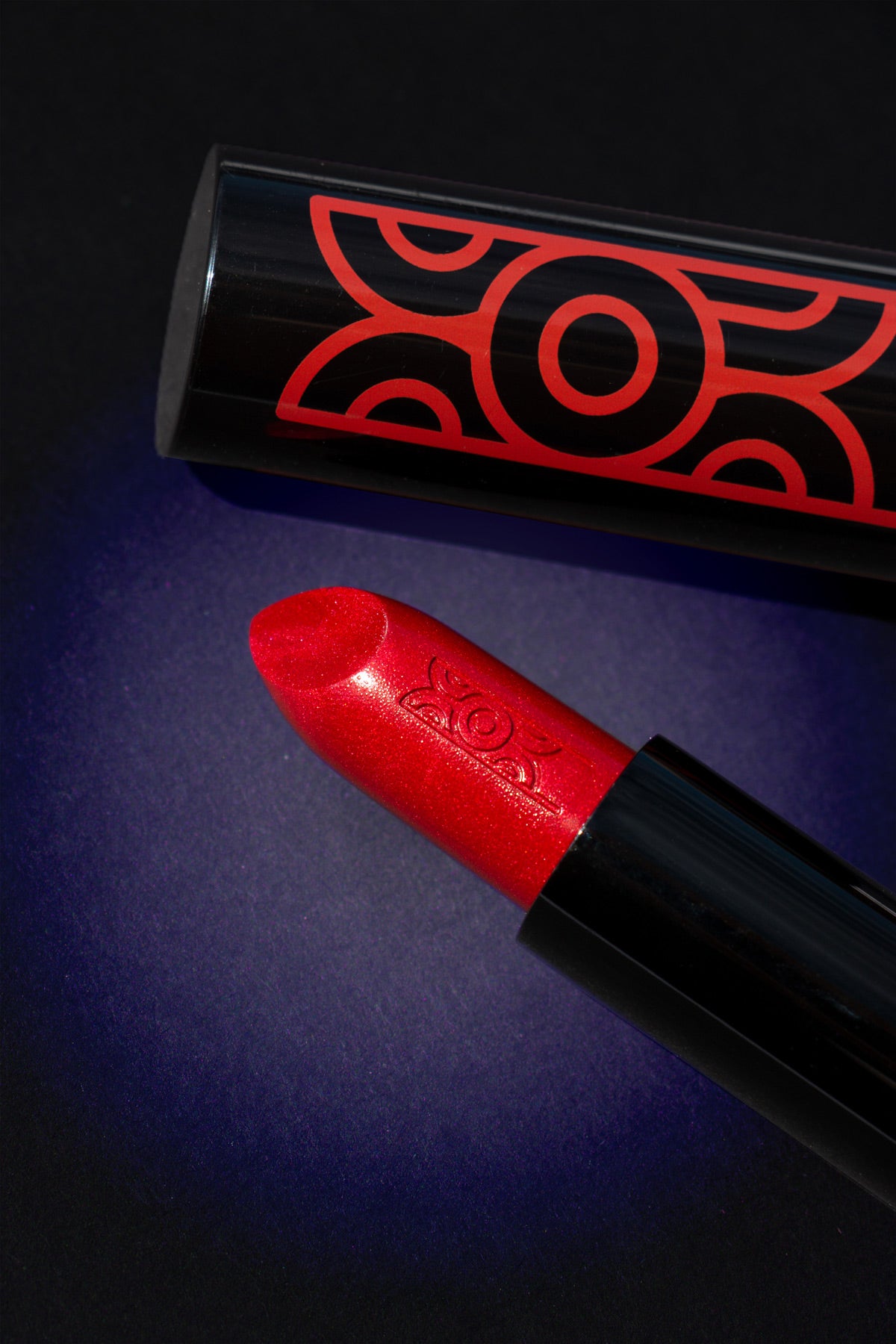 The Lipstick
Original Sin is a red lipstick for red lipstick lovers but more importantly for the red lipstick shy as well…it's the world's most universal red ever crafted.
Age, gender, coloring, skin tone there is something utterly magical about this red. 
Why? It's the subtle golden metallic finish on the matte apple red that is so different to any other red. It magically brightens the skin, eyes, teeth and hair by bouncing the light around the face rather than drawing light in, this is the ring light of red lipstick!
As full bodied as Eve herself, the creamy texture has no annoying fragrance or sticky shiny tacky texture to deal with.
Your lips feel like balm but look like a bomb… bombshell that is!
No drying effect, it is long lasting but also wears down evenly into a beautiful sheer red. Designed to be worn straight from the tube it can be applied intense, medium or sheer for your desired effect and no lip liner needed unless wanted… it does not bleed.
It took Poppy King 30 years as the world only lipstick focused designer to perfect this red in every way and now back from hiatus she brings it to you.